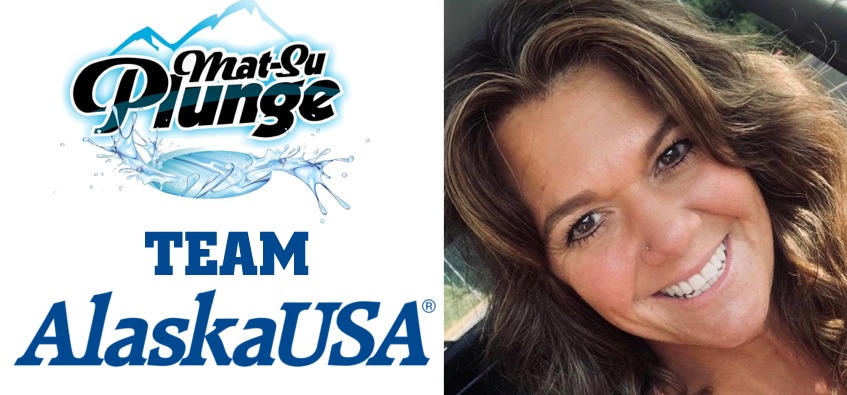 Our sincere thanks to everyone, Partners, Plungers and Pledgers alike, who helped make the 2020 Mat-Su Plunge one of our best ever! Catch all the splash-by-splash action on our Facebook page!
Top Fundraiser Team: Alaska USA Federal Credit Union $2,430
Top Fundraiser Individual: Stacie Ihrig (Team Alaska USA): $800
Honorable Mentions: Leeta White $660 & Ginny Gormley $610
Best Costume Team: Alaska USA Federal Credit Union
Best Costume Individual: Joseph Sparkman
Scardy Cat Award: Camille Williams
Came the Farthest Awards: Carmen Whisenhunt from Mesa, Arizona and Tiffany Krell from Clackamas, Oregon.
Most Consecutive Jumps
Team Klondike Mike's (Jennifer & Tim)
Jerry Famolari – Special Olympics Champion
Volunteer Recognition
Elton Schmidt – Mop Up Award