The Mat Su Sertoma Club recognized Pat Purcell and Janet St. George at their Annual Meeting in June with the SERvice TO MAnkind Award.  The Service to Mankind Award is provided to individuals in the local community who have distinguished themselves in service to others.
Pat Purcell is known for her dedication to this community.  Her volunteerism includes the United Way, Mat Su Schools Foundation, CCS Headstart, the Girl Scouts, Bishops Attic, Boys & Girls Club and the Mat Su Substance Abuse Committee ranging over a thirty year period.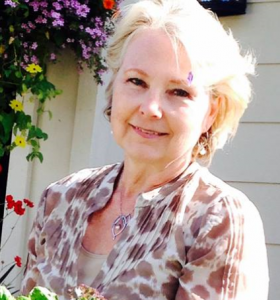 Janet St. George recently retired as owner of the Town Square Art Gallery.  Over the course of the last thirty years, Janet has been a supporter of Rotary, Mat Su Sertoma, Greater Wasilla Chamber of Commerce, and Valley Arts Alliance to name a few.  Her Gallery became a showcase and gathering place for Alaskan artists and those who love beautiful things.  She is the third longest member at her Rotary Club serving more than 26 years.
The Mat Su Sertoma Club was founded in 2009 and sponsored the Mat Su Plunge to raise more than $300,000 for valley projects.